CAPSULES VELOURS
Beautiful day and night, and elegant at any hour, the Velvet rhinestone capsule collection showcases the softness of velvet and the inimitable sparkle of rhinestones. A favourite of Sonia Rykiel for more than thirty years for its unrivalled casual-chic style, velvet here adopts the contemporary shape of a tracksuit with a crewneck sweater and flared joggers – great for both lounging at home and when out and about.
Designed for women and children, the Velvet rhinestone capsule collection features many original ready-to-wear pieces as well as a wide range of bags, pouches and accessories. With typically Parisian impertinence, the range also includes articles for our four-legged friends.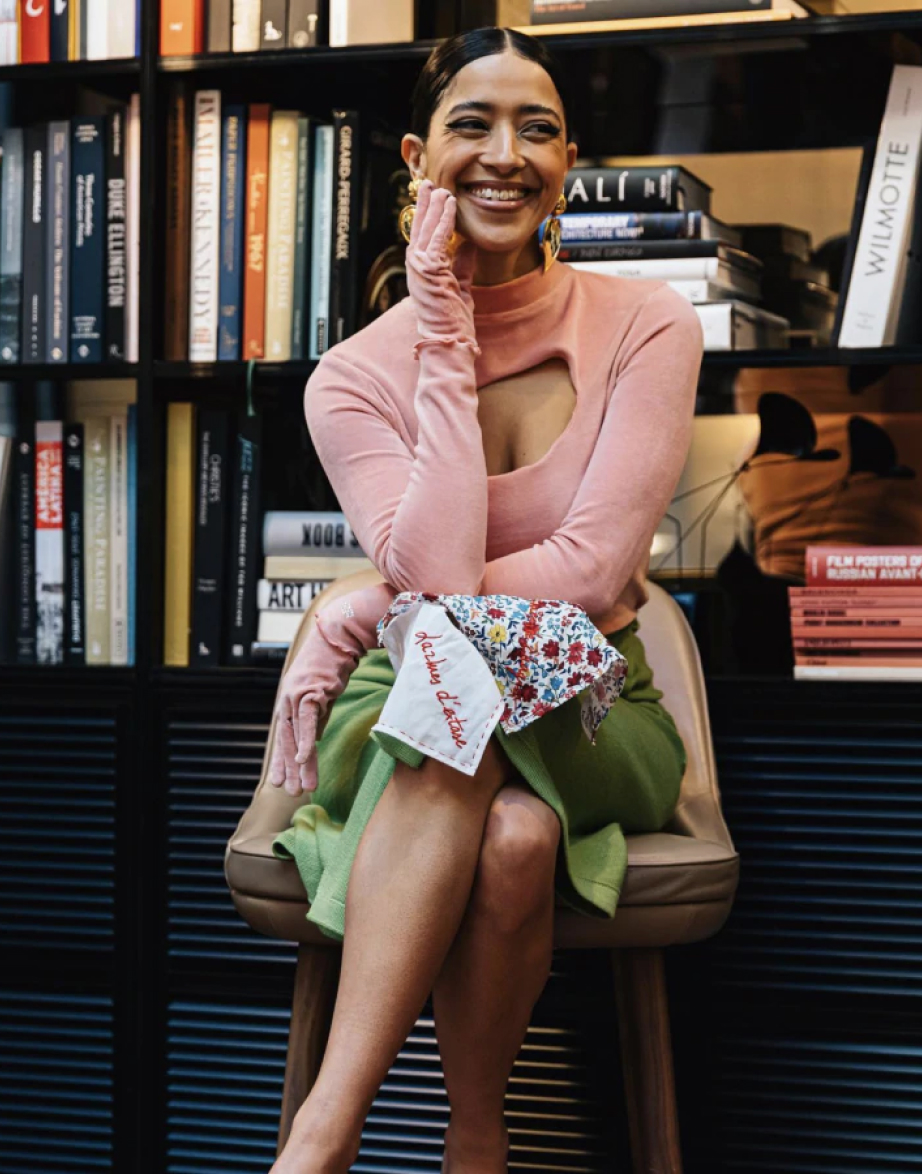 MORGANE ORTIN X SONIA RYKIEL
"LES MOUCHOIRS DE l'AMOUREUX.SE"
Co-designed with author and creator Morgane Ortin, the collection of embroidered handkerchiefs is a playful nod to romantic souls. Made from upcycled fabrics, they combine passion with reason – for a change.
Discover the collection
THE COLOURS
Available in black, red, plain pink or the house's famous black and khaki stripes, the collection combines softness and comfort with elegant lines. All of this is enhanced by rhinestone inscriptions for some sparkling word play.